Why hello there... I'm SuperlyAttachedGlitch77 a.k.a. TheGlitch555 here!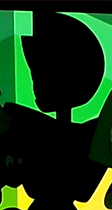 Hmmm... Seems that this wiki needs some more contributors for improvements. No worries. I would like to introduce my self. I'm SuperlyAttachedGlitch77 a.k.a. TheGlitch555. I travel to other wikis for a search of a needed contributor.
I have now found this very wiki, kind of "dead" but lacks of certain info. I would like to be a contributor that could improve this wiki for a better quality of it. I'm a certain bureaucrat and admin of the Stampylongnose Wiki. I've edited there recently and have learned from my past editing experience.
I'm a professional css coder and editor. (Still I suck at grammar :P) I have made some wikis successful by my few suggestions. I'm willing to help and improve this wiki by editing articles and improving templates for a better appearance.
My goal here is to improve the articles mostly and add & improve articles for a better outcome. We may certainly be noticed if we are affiliated by the relevant wikis and also the quality of the overall wiki. I wish that this wiki would start to grow better!
I would hope to see you all soon! I will always consider everyone as my friend. Good bye and have a great day! :)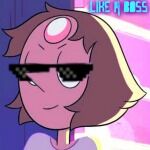 Community content is available under
CC-BY-SA
unless otherwise noted.