Lovable Ninja
SuperlyAttachedGlitch77 is a Chat Moderator on Ninjago Characters Wiki.
Protector of the Ninja
SuperlyAttachedGlitch77 is an Administrator on Ninjago Characters Wiki.
Ultimate Spinjitzu Master
SuperlyAttachedGlitch77 is a Bureaucrat of Ninjago Characters Wiki.
❖WELCOME TO MY PROFILE
SuperlyAttachedGlitch77
Title(s)

SuperlyAttachedGlitch77/TheGlitch555

Nickname(s)

SAG77, Glitch, Tanzanite

Alias

TheGlitch555/TheBuffBC/General Tanzanite

Characteristics

Race

Glitch

Weapon(s)

Magical Staff

Gender

Female

Element

Ice, Internet, Fire

Appearance

Outfit

Anything

Accessories

Gloves

Traits

Complexion

Peach

Hair Color

Curly, brown hair

Eye Color

Purple Eyes

Professional Status

Affiliation(s)

Stampylongnose, Steven Universe

Occupation(s)

Crystal Gem

Team

Rebel Gems

Personal Status

Status

Active

Friend(s)

Everyone

Media

Debut

July 26
ℓσα∂ιиg ρяσfιℓє... 
This user is from the Philippines.
۞]═╬=
₮h₴ ₲łⅰރčh
=╬═[۞
Yᵒᵘ Oᶰˡʸ Lᶤᵛᵉ Oᶰᶜᵉ
Last username: ₮h₴ ₲łⅰރčh555
Vandal here? Boohoo you.
Status: Professional
♚
<▬▬▬▬▬▬▬ஜ۩۞۩ஜ▬▬▬▬▬▬ >
·٠•●MARBY FOREVER LUCKY 18●•٠·
<▬▬▬▬▬▬▬ஜ۩۞۩ஜ▬▬▬▬▬▬ >
★▓▒ ♚♥♔♥ GLITCH QUEEN ♥♔♥♚ ▒▓★ Hi I'm TheGlitch555, just call me Glitch instead. I'm a fan and I'm looking forward to improve this Wiki better. I am the current admin of this wiki. You can send me reports or any problem because I'm now on daily. I'm also a Youtuber. My channel is The Glitch555 and you can subscribe to me. Remember, I watch every move you make.
This wiki has made...3,470 edits...
Awarded as the Most Active User and The Ranting User
"I'M AN ETERNAL FLAME, BABY."
— TheGlitch555, Ruby, to Sapphire, Keystone Motel Episode
Snickers Joke
My comment: Lel. :3 XD
Freddy: ROAR
Bonnie: GAH!
Freddy:*Growls*
Bonnie: WHATS WRONG WITH YOU?
Chica: *Walks up to Freddy*
Bonnie: Wha?
Chica: *Opens Snickers Bar* You're not you when you're hungry, here grad a Snickers.
Freddy: *Eats Snickers*
Chica: Better?
Freddy: *Changes back to Old Freddy* Better.
Bonnie: Woah...
Chica: *Puts on cool shades and plays Weed Background Music
END
Timeline

First edit - July 26, 2015
Had special user rights management - August 2,2015 (Woah)
Mission of the Year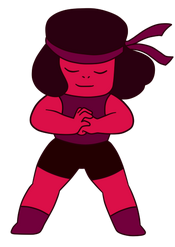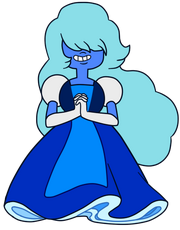 Greetings,

I am SuperlyAttachedGlitch77 aka TheGitch555 and I will be 
giving your secret mission instructions today as "TheBuffBC":

Today we will defeat the Illuminati, spy on Doge and nuke everything that you can nuke.

We will sneak into their underground secret base 
and shoot them up 360 Noscope,explosives,missile launchers and 420 Blaze It for
for the good of all innocent mankind.
Don't forget to eat Mountain Dew and Doritos along and

enjoy them.

The future of MLG and Snoop is counting on you, #YOLO.
Crystal Gems
(Most favorite to least favorite)
Garnet (Sapphire and Ruby)
Jasper
Rose
Pearl
Peridot
Lapis Lazuli
Fusions
Rainbow Quartz
Sardonyx
Malachite
Sugilite
Opal
Alexandrite
Stevonnie
Minecraft
My username there is still TheGlitch555
I love winning and playing Hunger Games and also playing in the war zones of the server.
The servers that I play in are:
Bosscraft Server 1.5.2
Fantasy World German Server 1.5.2
PinoyCraft Server 1.7.4
Schedule
Online: Everyday/Most of the time
Offline: Sometimes
My Experience Here
My experience here in this Wiki was great. It was kind of a good start and I was also a great editor, I think.
My Favorites
My favorite anime games/movies:  
Mad Father  
Corpse Party 
Ib 
Ao Oni
Misao  
My Accounts
Twitter- @Naho_san/@StampyWikia
Youtube- The Glitch555
Tumblr- Lapis Lazuli aka Riptide Queen
MARBY Forever Lucky 18
My best friends in a group. Together forever. Say something bad to them, and you're dead.
Thank You!
░░░░░░░░░░░▓███████▓░░░░░
░░░░░░░░▓██▓▓▒▒▒▒▒▓▓██▓░░░░░░░
░░░░░▒██▓▒░░░░░░░░░░░▒▓██▒░░░░
░░░░██▒░░░░░░░░░░░░░░░░░▓██░░░
░░░██▒▒▒▒░░░░░░░░░▓▓▓▒░░░░██░░
░░█▓▓▓░▓██▒░░░░░▒█▓▒▒██▓░░░██░
░██▓▓░░░▓███░░░░▒█░░░░███▓░░░█▓
▒█░█░░░░░░█▓░░░▓▓░░░░░░ █░░░▒█
██░▓█▓▓▓▓▓█▒░░░▒█▓▓▓▓▓▓▓▓░░░░█
██░░░░░░░░░░░░░░░░░░░░░░░░░░░█
██░░▓▓▓▓▓▓▓▓▓▓▓▓▓▓▓▓▓▓▓▓░░░░░█
░█▒░░███████████████████▓░░░▒█
░▓█░░▒█▓▓▓▓▓▓▓▓█████▓▓▓█▓░░░█▓
░░██░░▓█▓▓▓▓▓██▓▓▓▓██▓██░░░██░
░░░██░░▓██▓▓█▓░░░░░░▒██▒░░██░░
░░░░██▓░░▓██▓▓░░▒██▓▓▓░░▓██░░░
░░░░░▒██▓░░▒▓█▓▓▓░░░▓██▒░░░░
░░░░░░░░▒▓▓▓▓▓▓▓▓▓▓▓▓▓▒░░░░░
Community content is available under
CC-BY-SA
unless otherwise noted.