Nindroid Warrior
Title(s)

Nindroid Warrior

Nickname(s)

Advanced Combat Robot

Alias

Nindroid

Characteristics

Race

Robot

Gender

Genderless

Element

Ice

Appearance

Outfit

Black Robe Outfit

Traits

Complexion

Black

Hair Color

N/A

Eye Color

Red

Professional Status

Affiliation(s)

The Overlord (Formerly) General Cryptor (Formerly) Pythor (Formerly) Nindroids (Formerly) Cyrus Borg

Occupation(s)

Warrior

Team

Nindroids

Personal Status

Status

Active

Media

Debut

The Surge

Voice Actor

Unknown
The Nindroid Warrior is a powerful robot-styled enemy in Rebooted from the Nindroid line by Cyrus Borg (OverBorg). They appear in sets Nindroid MechDragon, NinjaCopter,Thunder Raider, Destructoid, Ninja X-1 Charger, and Battle for Ninjago City.
Appearances
The Surge
The Art of the Silent Fist
Nndroids attack Garmadon's Monastery but are defeated, but they meet up with General Cryptor at the Power Station to attack the ninja again.
Blackout
Techno Wu reawakes General Cryptor and the Nindroids at the junkyard.
The Curse of the Golden Master
General Cryptor and his nindroids attack the ninja inside the Stone Army tomb but they discover their power source - Electrocobrai.
Enter the Digiverse
Led by their new master, Pythor, the nindroids attack Borg Tower and try to prevent the ninja from erasing the Digital Overlord.
Codename: Arcturus
Nindroids attack Kai on the nindroid Convoy.
Notes
Nindroids are high-tech fighting machines manufactured based upon the blueprints of Zane. But they are the next generation of artificial warriors, stronger, faster, and more agile than Zane has ever been. In addition, they have cloaking abilities that let them turn invisible. This mechanical army serves the Digital Overlord. Where Zane is able to feel friendship and more, Nindroids have no emotions. They are completely cold and totally focused on accomplishing their mission. Nindroids cannot be reasoned with or frightened off and they will only do strategic retreats if it seems that defeat is inevitable.
Trivia
Unlike Cryptor and Min-Droid, many Nindroid Warriors survived the Golden Master's defeat. They have been repurposed as security drones for Cyrus Borg.
Gallery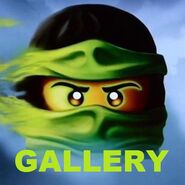 Click here to view the gallery.
Community content is available under
CC-BY-SA
unless otherwise noted.